+ cool friends and queer projects
"It's that time of year again, and that means it's time to break out the campfire stories! The #QueerHalloweenStoriesBundle returns for 2023 bigger and better than ever before! Support over 80 folks from around the globe and get 120 Games, Books & More while you're at it~🎃 👻 🍬"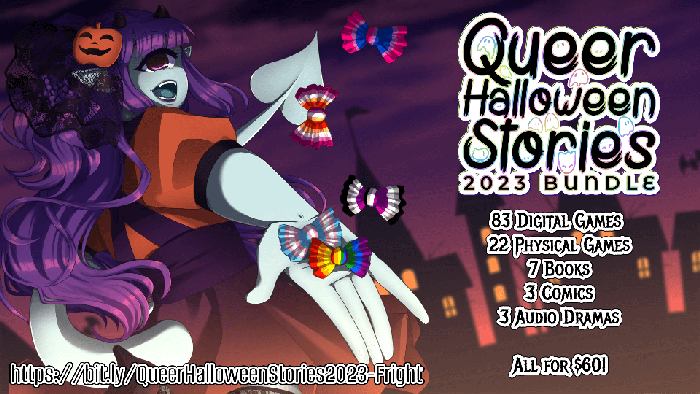 EnbyKaiju's site houses all of their games work, including written reviews and their excellent Digital Diversity initiative, meant to showcase games made by members of the lgbtqia+ community through video streaming on their Twitch channel.

Trans Game Dev is a safe and collaborative community with over 1,300 members in its Discord, all of whom are under the trans and non-binary umbrellas, and working in or wanting to be a part of the games industry. if this sounds like you, the Discord server is open to all non-cis games-adjacent people!